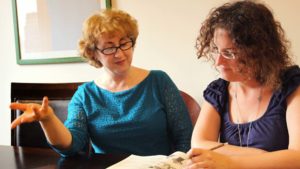 Our mission is to help Business professionals Learn Business English The Right Way to improve their business opportunities. The company provides Business English lessons which clients apply to their everyday business life. The company prides itself on achieving quick results for its clients due to its focused one-on-one approach. The business empowers and inspires non-English speaking business clients and audiences to succeed in its goal of achieving their best level of Business English.
Taylingual provides up-to-date, one-on-one lessons with a focus on our clients' needs. Our specially designed lessons cater to all aspects of Business English.
We help our clients improve all aspects of their Business English – from conversation skills to grammatically correct writing. Our all-around approach to learning Business English includes listening, reading, writing, speaking, interactive role-play, and understanding the nuances of Business English for business and life.
Follow us on Facebook: www.facebook.com/taylingual
Follow us on LinkedIn: https://www.linkedin.com/company/taylingual/?viewAsMember=true
Subscribe to our YouTube channel:
https://www.youtube.com/channel/UCQp2Ct_fco0btCgXNtLBMmQ
Subscribe to our newsletter: http://taylingual.com/contact-us/
#taylingual #englishtutor #businessenglish #foreignbusinessprofessionals
#englishonline #aprenderingles #business #success #inspiration