A Strong Desire to Advance Her Career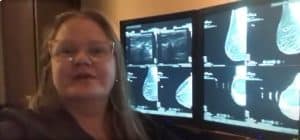 Client Background: Patricia is a non-native English-speaking radiologist, specializing in breast imaging and procedures, working in a hospital clinic in Venezuela. She had a strong desire to advance her career by improving her Business English communication skills with international patients at work, and colleagues, and clients at conferences. She recognized that her Business English language proficiency was lacking in certain areas and was holding her back in her career.
Our Approach: After assessing her English language level, we decided that her English communication skills would benefit from intense one-on-one exercises. We designed a customized curriculum for her focusing on role-playing, communication, and vocabulary expansion skills. Meeting weekly online, we role-played varying scenarios with patients, clients, and colleagues.
Solution: Over several months, Patricia became more fluent in her communication skills, achieving a high level of proficiency. With increased language mastery, she became much more confident in dealing with international patients and private clients.
Results: Patricia's improved English communication skills increased her confidence dramatically, leading her to open her own radiology clinic in Valencia, taking on more responsibilities and thereby increasing her income.
Wanted to Improve Her English Writing Skills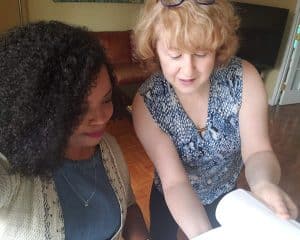 Client Background: Basilia, a non-native English-speaking journalist from Brazil, came to us wanting to improve her English writing skills which she felt were not good enough to write articles in English.
Our Approach: After assessing her English writing level, we designed a personalized curriculum to focus our efforts on her writing expertise. Meeting weekly in person, we focused on enhancing her writing flair, honing her own journalistic style, and expanding her vocabulary by doing writing exercises and drills on many diverse journalistic subject areas.
Solution: Over several months, with constant rewriting and revisions, Basilia began to sharpen her writing skills and write stronger and more compelling articles.
Results: After working with Taylingual for over 4 months, Basilia is a much more confident and proficient writer, and this has led her to apply for a more senior position at the newspaper she works for and at a higher salary.
Needed Help Preparing his Presentation for an Upcoming Conference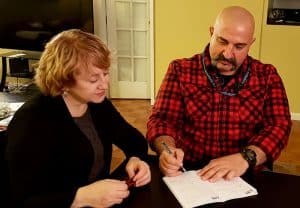 Client Background: Serdar, a non-native English-speaking from Turkey, the CEO of his own business, came to Taylingual to refine his Business English communication skills in the aquaculture, algaculture, and fishing industry. In addition, he also wanted help preparing his presentation for an upcoming conference he was attending as the keynote speaker.
Our Approach: Meeting daily in person over the course of 6 weeks, we worked together on business correspondence, language for meetings and teleconferences, small talk for introductions and presentation writing, delivery, and Q&A.
Solution: Over the weeks, with daily practice and repetition, Serdar was able to speak more fluently, cohesively, and clearly.
Results: Serdar gave an excellent presentation and was able to mingle easily and confidently at the aquaculture conference. He also felt very much at ease mingling with potential clients and speaking to colleagues. With his improved Business English skills, Serdar is now considering expanding his business internationally.